To be considered as a speaker for the 2022 Annual Conference, please read the following instructions and then complete the proposal application form.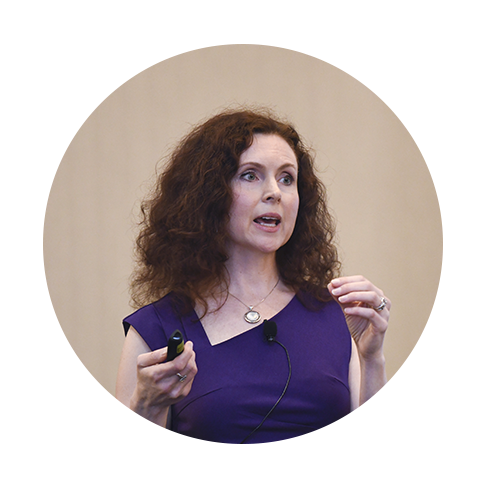 All presentations should be directed at those in the holistic nutrition and wellness industries. Proposals will be reviewed for objectivity and relevance of subject matter. Proposals should be educational and informative, at clinical level, not consumer level. Sales-oriented proposals will not be considered, and all presentations must limit any sales-related information to no more than two (2) minutes.
Please be aware that NANP has a highly educated membership, many at PhD level and many with several years' experience in their field. We also have student-members. Our intent is to select presenters who will allow our student members to stretch, while teaching our advanced professionals something new.
Please review the Speaker Information & FAQs prior to submitting a proposal so you are fully aware of the benefits, compensation, requirements, and other aspects of presenting.
Proposal application deadline is September 24, 2021
(In fairness to all applicants, no speaker proposals will be accepted after this date.)
Selected speakers will be notified on or before November 30, 2021.
Speaker Compensation/Benefits
All speakers will receive the following compensation. NANP does not provide any monetary compensation or honorariums.
One (1) Complimentary Conference Registration (for speaker's personal use only)
Free book space at the NANP Conference Bookstore, if a bookstore is available.
Speakers are eligible for a 10% discount on booth exhibitor packages. (may not be combined with any other discount)
One (1) page in Conference Mobile App (for bio, presentation information)

Ad on dedicated speaker page of conference website

Listing on the Conference website
50% off one (1) year NANP Membership
When will speaker proposals be accepted for the 2022 Conference?
Speaker proposals will be accepted from August 2021 to September 24, 2021.  In fairness to other prospective speakers, NANP strictly adheres to the proposal deadline and no late proposals will be considered.
How are the speakers selected?
The Conference Planning Committee (CPC) reviews all speaker proposals for placement based on topic. Speakers are then selected based on their topic knowledge, prominence in the field, experience, previous conference line-ups, and recommendations.
Does the NANP cover speaker travel and hotel expenses?
All speakers are responsible for their own hotel and travel expenses.
I want to provide handouts to those attending my conference session. Does NANP handle production?
Presentation slides and handouts will be uploaded to the Mobile App page for electronic access.  Attendees may also purchase presentations on flash drives at the conference. NANP does not provide printed materials for lecture sessions.
Do I need to register for the conference
Speakers will be provided with a complimentary registration to the conference.  Although not required to attend, NANP strongly encourages you to be a part of our event.  You will be asked to complete the registration form so NANP has the correct information for your badge.  If you choose not to attend the conference, we ask that you notify us so we can plan accordingly.
What are various speaker deadlines
Speaker Proposals Due: September 24, 2021.
Additional speaker deadlines will be provided to selected speakers in their speaker agreement.
What audio/visual (A/V) equipment will be available in the conference sessions
The standard A/V in each conference session will be:
Projector
Podium
Lavaliere microphone
8 x 8 Screen (or larger)
If you require additional A/V, please notify NANP with your proposal.  Fees may apply if extra equipment is needed.
To help you identify topics that will be of interest to our audience, please reference the information below.
Some of the challenges our attendees face in their nutrition practices (in order of importance):
Difficult cases with multiple problems/conditions
Reviewing lab results
Client compliance
Coaching (stress)
Clinical Interests
Addiction
Autoimmune
Chemical clean-up
Elder Care/aging
Food sensitivities
Genomic
Gut Health
Immune health
Inflammation
Mental/emotional health
Mind-body-spirit
Pre/Posts surgical care
Pathogens
Business Interests
Business management & tools
Communicating value
Creating presentations
Financial management
Generating leads
Hiring/vetting contract labor
Marketing
Program development
Referral relationships
Setting prices/creating packages
Social media/blogging
Virtual business models
Webinars/summits
Website building
By submitting a proposal, I agree to the compensation listed above. If I have any questions or concerns about the requirements, I understand it is my responsibility to contact NANP prior to submitting my proposal.