Call for Pre-Conference Workshop Application
Looking to reach a rapidly-growing national audience of holistic nutrition and wellness professionals? Then this is your opportunity!  Apply today for one of two pre-conference spaces available. Leverage your business and gain unparalleled exposure in the holistic nutrition industry. These pre-conference spaces are available for Thursday, April 8, 2021.
To be considered for a Pre-Conference Workshop session, please review the information below and complete the form.
Special Note:  If we are unable to host an in-person conference due to the Coronavirus pandemic we will offer this event in a virtual setting.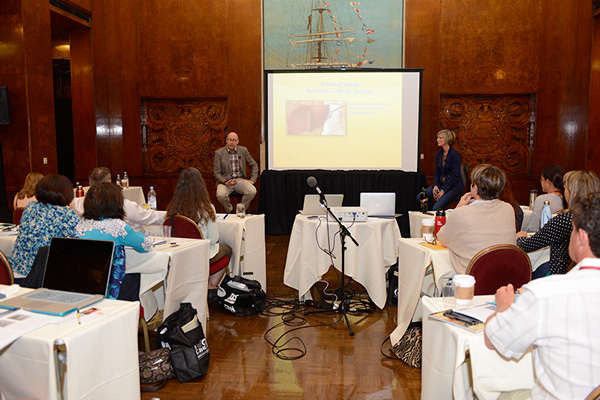 Pre-Conference Workshops should be appropriate for professionals in the holistic nutrition and wellness industry.  Program abstracts will be reviewed for relevance of subject matter and educational value.
NOTE:  Pre-conference workshops that provide attendees with NANP-approved Continuing Education Credits (CECs) and/or a Certificate of Completion (such programs must include competency testing) are highly desirable.
An application does not guarantee acceptance.
The deadline for pre-conference workshop applications is Friday, September 11, 2020. Applications received after this date will not be considered.
Selected pre-conference presenters will be notified on or before October 30, 2020.
There is no fee to apply. If your workshop is selected, the following management and sales fees will apply.  These fees provide the presenter with a conference room for up to 30 people, basic Audio-Visual equipment, marketing, and NANP's management of registration sales on your behalf.
Benefits
Email and social media marketing that targets over 9,000 NANP members, conference attendees, subscribers and followers
Dedicated page on Conference Website to describe and market your session, also providing links back to your company website
Half-page ad in the Conference Program, providing exposure to hundreds of holistic nutrition and other natural health practitioners ($215 value)
Management Fee
NANP Members & Affiliates: $750 for full-day sessions; $500 for half-day sessions
Non-Members: $1050 for full-day sessions; $750 for half-day sessions
Sales Fee
25% of all registration fees