Beyond Meditation: Making Mindfulness Accessible For Everyone
with
Kerry McClure, MS, E-RYT®200, YACEP®, BCHN®
Overview & Description
At times, life can seem overwhelming, over-stimulating, and days busier than we would like them to be. This can often lead to a feeling of stress, fatigue, and depletion.
Join Kerry as she offers a respite of calm that, from a small investment of just minutes a day, will restore balance in your mind, your relationships, your work, and your health.  This session is essential for anyone seeking to understand the effect mindfulness has in one's life journey.  This session offers various meditation techniques and other nuggets of wisdom that can help ease your journey through the world with calm mind and open heart.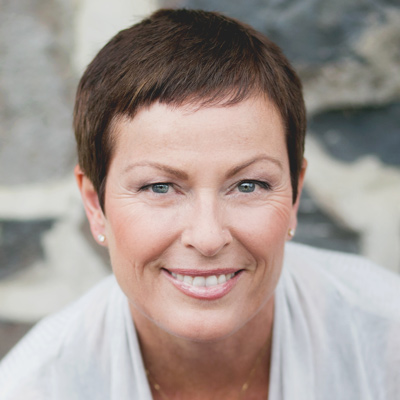 Schedule:
Thursday, April 21 – 3:30 pm (pacific time)
Kerry McClure, MS, E-RYT®200, YACEP®, BCHN®
Kerry is a speaker, author, teacher, and wellness mentor in holistic nutrition, movement, and mindfulness.  She is co-author of the books Beyond Meditation:  making mindfulness accessible for everyone, and Gratitude:  a mindful pause.  She is the creator of "The Vibrant Life Method" online wellness course.
Kerry's mission is to support people in 'living your best self'. She invites people to eat, move, and practice mindfulness for better energy; a clear, focused mind; and a long, healthy life. Kerry is passionate about helping shift your lifestyle from "surviving" to "thriving" and from feeling "normal" to feeling "optimal". 
Kerry has a MS in Human Nutrition from the University of Bridgeport and is Board Certified in Holistic Nutrition (BCHN®). She is a board member of the National Association of Nutrition Professionals (NANP). Kerry is a member of the American Nutrition Association (ANA), Yoga Alliance (YA), and is a professional member of the Holistic Entrepreneur Association (HEA) . She is certified in yoga, and several fitness modalities. Kerry brings 25+ years of experience in corporate America to her company, Kerry McClure – Practical Wellness.
You can find out more about Kerry at:  https://www.kerrymcclure.com/