What workshops are available before the conference?
Pre-conference workshops provide attendees with NANP-approved Continuing Education Credits (CECs) and/or a Certificate of Completion. Two workshops will be available for the 2019 NANP conference.
Thursday, May 16: 8:30 am to 5:30 pm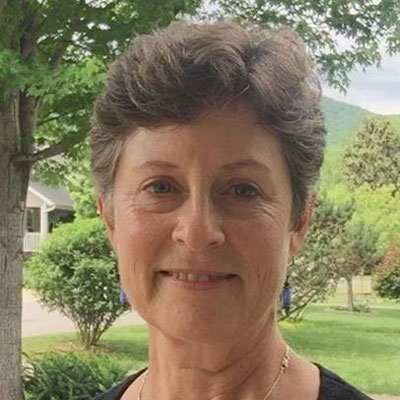 Beyond Holistic Medicine: The Biological Wisdom of German New Medicine
with Andi Locke Mears, MA, CHHP, CWHE
Workshop Overview & Description
This full day workshop introduces participants to the revolutionary discoveries of Ryke Geerd Hamer, MD. After his teenage son died in his arms of a gunshot wound in the late '80's, he was diagnosed with testicular cancer. This began his remarkable discovery of five biological laws that explain the cause, the development and the natural healing of all diseases.
He studied the CT scans of his patients at the University of Munich and realized every patient had a circular lesion visible in their scan. He then talked with his patients and realized they had all experienced trauma prior to their diagnosis.
Even more remarkable was the discovery that his patients with the same type of trauma had the circular lesion in the same location in the brain and they all had the same diagnosis of cancer.
This was true in 100% of his patients.
This eventually led to the discovery that "diseases"– from a cold to heart disease to cancer to gluten sensitivity – are not "caught," nor are they malfunctions or malignancies but, in reality,  biological programs that assist us during times of unexpected distress.
This information presents an entirely different perspective on what symptoms mean, why they began and how they will naturally resolve.  It is empowering information for every person on this planet and you can learn the basics in one day.
Watch the video below to view a sneak peek at this workshop.
The Morning Session – The Five Biological Laws
During the morning of this workshop you'll learn the five biological laws that Dr. Hamer discovered.  What does this mean?
It means you'll learn an entirely new perspective of what a "disease" is, why someone has the symptoms they have, what the natural progression of symptoms will be, and then an entirely new perspective on how it heals naturally.
You'll also learn:
The underlying cause of symptoms and of diseases
​The two phases of the disease process
The beneficial role of microbes
Why and how symptoms are part of an intelligent and meaningful process
Morning Session Syllabus includes:
​Welcome & Intro
New Anatomy of the Brain
How It All Began and the 1st & 2nd Biological Laws
2 Phases & the Conflict Shock
Conflict Subjectivity
Rule of Laterality
3 SBS's Explained
Signs of Conflict Activity
Signs of Healing Phase
Epi-Crisis
New Role of Glial Cells
Germ Layers – the 3rd Biological Law
New beneficial role of all microbes – the 4th Biological Law
Hard-wired for Survival – the 5th biological Law
The New Language
The Afternoon session
The afternoon session delves deeper into various aspects of GNM especially as they apply to your work with nutrition.
You will leave this workshop with the knowledge of a very unique perspective of symptoms and of wellness and will be able to apply this information immediately with your families, children, animals and particularly with your clients.
Afternoon Session Syllabus includes:
Hanging Healings
Tracks
Hanging Conflicts
"Metastasis" Definition
Finding YOUR conflict
New Role of Diet & Nutrition
New Role of Pharmaceuticals & Surgery
New Role of Holistic modalities
Using Healing Agents in conjunction with Two Phases with a special emphasis on food, diet & nutrition
Healing Phase vs Hanging Healing
How to resolve a Hanging Healing with the 3 "G's"
Closing
This is an interactive, hands-on workshop!
GNM answers the question of:
Why someone has the diagnosis they have
How to better assist and support difficult cases with multiple problems and conditions.
What does learning GNM mean to you as a Nutritionist?
The new paradigm of disease/symptoms you'll learn gives you a new and unique perspective on every client's symptoms.
You'll be able to know which of the two phases your client is in and thus, you'll have a new understanding of their nutritional needs.

This means, you'll be able to use your expertise and knowledge in a new way which is more effective for your clients…..and for your practice.
Let's face it, word of mouth is important and the more satisfied customers you have, the more they will spread the word about how you helped them which will grow your practice. This is exactly what occurred in my own practice.

If your client has multiple conditions (symptoms/diseases), you'll be in a more empowered position to understand what is actually occurring and, thus, how best to support their body with nutrition.
You'll learn the one key that is more important than the food we eat. This helps you with every client you have.
You'll learn what is beyond the gut biome (Answer: the Whole Body Biome).
You'll have a better understanding of why a particular diet or nutrition plan works for one person and doesn't work for another with the same condition and circumstances.
You'll have a better understanding how to assist people with:

"Autoimmune" conditions such as Celiac, Crohn's, lupus
Chronic conditions such as arthritis, Parkinson's, Diabetes, etc.
"Allergies" including all food sensitivities & intolerances
Cancers, growths, tumors
Gut conditions from mouth to anus
And more!

You can also apply this information to animals!
How GNM helps you as a practitioner/provider:
Gives you more biological info upon which to use your existing modalities more effectively
Is extremely helpful when a client presents with many and/or complex symptoms
When your client doesn't respond to your usual methods
You are a new(or experienced) practitioner and you want a fast track of effective, accurate info
After This Workshop:
You will have the opportunity to continue expanding your knowledge about using GNM in your practice by taking a one-month virtual course: GNM for Practitioners.
1. The GNM For Practitioners Course gives you practical knowledge to assist you with your clients and includes:
How to alter your intake form to get important GNM info prior to an appointment
Understand when – and how – to share GNM with your clients
How to develop a client's timeline
How to use herbs, supplements, diet & nutrition in accordance with the Two Phases
How to determine which SBS – which biological program – is running in your client
How to help clients support the healing phase
How to help clients resolve their hanging healings
The individual Biological Programs pertinent to your practice
Complete case studies from start to finish
In-class practice
What you will receive:
Three Additional 1-hour Teleconferences scheduled after the conference to assist you in integrating GNM, help with clients, and general support.
Forms, templates, and tools to help you more easily integrate GNM into your practice
Individualized support for YOUR practice
A GNM Community that is supportive and fun!
and much, much more!
2. After taking GNM for Practitioners, you can access the Practitioner Parlor FOR FREE. This is an organic, ongoing resource for all practitioners who have taken the GNM for Practitioners Course. It includes monthly teleconference calls including case studies and assistance with your clients, plus Snap Sheets (simplified Cheat Sheets) to help you instantly with clients.
3. Coming soon: After taking the GNM for Practitioners course, you are eligible for membership in the newly formed non-profit, USA New Biology Association (website coming soon).
The Mission of the USANBA is:
"Educating and empowering individuals with the ancient wisdom of their bodies from a modern, scientific perspective."
The USANBA showcases practitioners who use GNM in the US and provides ongoing training & support.
The bottom line on why you need to take this course:
Dr. Hamer's discoveries are slowly starting to reach the shores of the US.
My prediction is that in the not-too-distant future, there will be a tipping point regarding health, wellness & healthcare because the old (current) methods for addressing diseases, and the multi-billion dollar industries that support them, will be forced to change.
And let's face it: much is changing in our world right now and there is a reason the US is ranked 37thin the world for healthcare.
Dr. Hamer's discoveries – this new paradigm for understanding our bodies and our symptoms – will be more pertinent than ever.
The more of us who learn it will be able to help more people.  It's as simple as this.
Please join me.
"Never doubt that a small group of thoughtful, committed citizens can change the world.  Indeed, it's the only thing that ever has."    Margaret Mead
Bio
About Andi Locke Mears, MA, CHHP, CWHE
I have worked in the holistic, alternative field for over 25 years. I am a Certified Holistic Health Practitioner and a Certified Whole Health Educator and have a Master's degree in Peace & Humane Studies. I have training and experience working with herbal medicine, complex homeopathy for hormone rejuvenation, nutrition (from raw vegan to vegetarianism to Paleo/Primal/Weston A. Price), traditional naturopathy, cleansing/detoxing, and colon health.  Food & nutrition has been a passion of mine since the mid-1970's.
I have been a German New Medicine teacher and consultant since 2009 and spent 3 years on the GNM International Team. I had a successful wellness center, CALM HealthWorks, LLC, in Maine before shifting my attention to teaching GNM full time.
​My passion is teaching this information to help people understand why they have symptoms, how they started, and how they resolve. It's a huge joy when I see the lightbulb go off when people learn this life-changing information. This is amplified when they teach this information to their family and friends.
I am especially excited to share this information with nutritionists!  My interest and study of nutrition began as a teenager in the mid-1970's so it has been a passion of mine for over 40 years.
For a more extensive bio, please go to: https://www.andilockemears.com/aboutandi.html
Thursday, May 16: 8:30 am to 5:00 pm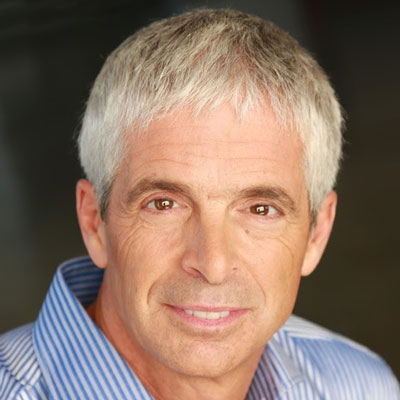 Gluten, Wheat and Autoimmunity – Certified Gluten Practitioner Program
with Dr. Thomas O'Bryan DC, CCN, DACBN
Workshop Overview & Description
This advanced autoimmune training course titled "Gluten, Wheat and Autoimmunity – Identifying and Reversing the Development of Autoimmune Disease" presents an in-depth understanding of the triggers and mechanisms of action creating the autoimmune cascade that eventually manifests as an autoimmune disease. The program will not only help you identify hidden symptoms of Autoimmune Disease years before a diagnosis is possible, it will also give you the knowledge to identify, support, and educate your clients/patients about intervention protocols that work to arrest the degenerative process and in many cases, reverse the autoimmune cascade.
In recent years, several studies have revealed the importance of early detection of autoantibodies as predictors for autoimmune diseases. Predictive Autoimmunity now gives us the tools to identify the underlying mechanisms years before tissue damage is extensive enough to produce organ dysfunction and symptomatology.
This course builds a more in-depth look at the recently burgeoning field and research of Autoimmunology and its many associated triggers. Whether it manifests as Alzheimer's Disease, or Rheumatoid Arthritis, or Cardiovascular Disease, or Multiple Sclerosis, or fatigue, or brain fog – the mechanisms that initiate and 'fuel' these conditions are often predictable and identifiable.
Dr. O'Bryan will show you how to identify, help prevent, and regenerate from Autoimmune Disorders by combining the current science from medical and nutritional research with decades of clinical expertise. Attendees will earn the distinction of becoming a Certified Gluten Practitioner (CGP) and receive a certificate of completion, along with ongoing CGP member support.
Watch the video below to view a sneak peek at this workshop.
Learning Objectives
Identify 6 mechanisms by which food-related disorders may impact on the development of autoimmune disease.
Recognize the potential contribution of the microbiota on the development of autoimmune disease.
Learn the role of barrier integrity in the development of autoimmune disease with examples from the literature ranging from conjunctival tumors to Alzheimer's Disease.
Understand why many neurological, hormonal, musculoskeletal, and autoimmune conditions may be triggered by wheat or other environmental triggers.
Learn the potential neurological impact of maternal IgG antibodies on offspring tissue development.
Learn the clinical applications of treatment protocols for food-related neurological disorders.
Bio
About Dr. Tom O'Bryan
When it comes to getting healthy, Dr. Tom O'Bryan's goal for you is 'Making It Easy To Do the Right Thing'. As an internationally recognized, admired and compassionate speaker focusing on food sensitivities, environmental toxins, and the development of autoimmune diseases, Dr. Tom's audiences discover that it is through a clear understanding of how you got to where you are, that you and your Dr. can figure out what it will take to get you well.
Dr. O'Bryan is considered a 'Sherlock Holmes' for chronic disease and teaches that recognizing and addressing the underlying mechanisms that activate an immune response is the map to the highway towards better health. He holds teaching Faculty positions with the Institute for Functional Medicine and the National University of Health Sciences. He has trained and certified tens of thousands of practitioners around the world in advanced understanding of the impact of wheat sensitivity and the development of individual autoimmune diseases.
Dr. O'Bryan's most recent book, You Can Fix Your Brain: Just 1 Hour a Week to the Best Memory, Productivity, and Sleep You've Ever Had, was published through Rodale Books in September 2018, to global accolades. This best seller offers a step-by-step approach to better cognitive function, from nutrition to environment to toxicity, ultimately creating better long-term memory and a sharper mind.
In November 2016, Dr. O'Bryan released Betrayal: The Autoimmune Disease Solution They're Not Telling You, an investigation into why our immune system, designed to protect us, begins attacking our own tissue (autoimmunity). Currently, over 500,000 people worldwide have watched the Docuseries. www.betrayaldocumentary.com
His 2016 ground-breaking book, winner of the National Book Award and ranked #1 in several categories on Amazon.com, The Autoimmune Fix outlines the step-bystep development of degenerative diseases and gives the tools to identify our disease process years before the symptoms are obvious and how to turn your health around, one step at a time.
He is the founder of www.theDr.com and the visionary behind 'The Gluten Summit – A Grain of Truth', bringing together 29 of the world's experts on the gluten connection to diseases, disorders, and a wide-range of symptoms and ages. You can find this info at www.theglutensummit.com.