Speaker Schedule for Sunday, May 19
Sunday, May 19: 9:30-11:00am | Breakout Session #6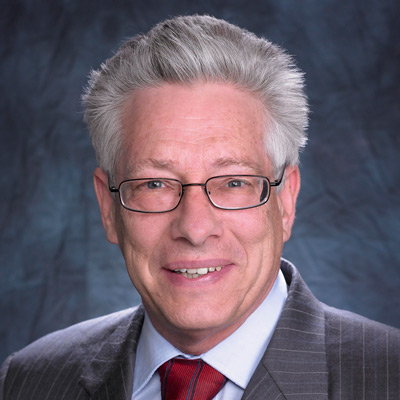 Ancient Herbs, New Science and Nutrients Combine to Treat Metabolic Syndrome
with James L. Wilson, ND, PhD
Session Description
With over half of the American adult population suffering from obesity, it is no wonder that metabolic syndrome is now in epidemic proportions also. In addition to its own set of health problems, the endpoints of metabolic syndrome are cardiovascular disease, diabetes and cancer – the three biggest killers of our society. Dr. Wilson will review the basics of metabolic syndrome and discuss incorporating herbs and nutrients based on science into a program to successfully treat metabolic syndrome. In this exciting presentation, you will learn how to properly diagnose metabolic syndrome, clinical tests to do in your office, and which laboratory tests are most useful and how to interpret them. Included is a comprehensive treatment protocol covering lifestyle and dietary intake along with the herbs and nutrients most effective in helping to reverse metabolic syndrome and avoid its morbid consequences.
About James
For over 40 years, Dr. James L. Wilson has dedicated himself to helping people regain their health and vitality, and to promoting a deeper understanding of the physiology underlying and health problems related to chronic stress. He holds three doctorates in different health fields, including a PhD in Human Nutrition with minors in Pharmacology, Toxicology, Microbiology and Immunology. A pioneer in alternative and natural medicine and expert on nutrition, endocrine function and stress, he is a sought-after lecturer world-wide and consultant to health professionals on six continents. His best-selling book, Adrenal Fatigue: The 21st Century Stress Syndrome, now in its 28th printing, has been translated into seven languages.
Sunday, May 19: 9:30-11:00am | Breakout Session #6
Breakthroughs in Diet for Mental Health: Emerging Studies, Overlaps and Future Implications
with Steven Tan, MD, MTOM, LAc
Session Description
There's growing interest in dietary interventions for mental health conditions. But what does the evidence show? Dr. Steven Tan, renowned integrative medicine specialist and physician co-founder of Selectivor, reviews the latest breakthroughs including key recent clinical studies that demonstrate the benefits of dietary interventions for mental health conditions like depression, anxiety and memory. He analyzes the similarities and differences between the dietary recommendations for mood and memory, highlights features shared by diets that demonstrate proven benefits and explores how these features compare to other diets. He also reveals emerging evidence for dietary interventions for other neurologic conditions like Multiple Sclerosis and Parkinson's disease.
About Steven
Steven Tan, MD, MTOM, LAc, is a renowned integrative medicine expert with dual degrees and board certifications in Internal Medicine and Oriental Medicine. He is the physician co-founder of Selectivor, an AI-powered, diet-based disease management, tracking and challenge platform that helps people lead healthier lives through food. He was previously an NIH-supported researcher at UCLA, and served as Advisory Board member to the UCLA Center for Human Nutrition Research, Chairman of the California Acupuncture Board, Director of Complementary and Integrative Health at the California Health and Longevity Institute, and advisor to health industry CEOs on integrative health and care delivery.
Sunday, May 19: 11:15am-12:45pm | Closing Session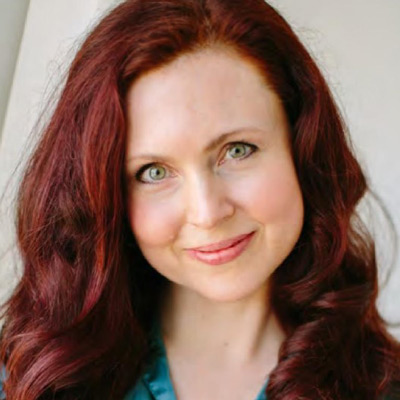 What Can We Learn About Modern Nutrition from Five Ancestral Eating Patterns: The Case for Dietary Diversity, Food Webs, and Personalization to DNA
with Deanna Minich, MS, PhD, CNS, IFMCP
Session Description
In nutrition, we often hear about a spectrum of diets, ranging from keto, Paleo, vegan, and vegetarian; however, what has not been investigated to a significant degree is the complexity of various cultural ways of eating and applying those eating patterns to a client's ancestral DNA analysis. Within this presentation, learn about different eating patterns that have existed throughout history, their health benefits, and to whom they might be best suited as a foundational eating program. Using ancestral DNA results, learn how to best personalize these foundations for best clinical outcomes, specifically targeted to telomeres, mitochondrial resilience, and microbiome diversity. Watch the video below to view a sneak peek at this session.
About Deanna
DEANNA MINICH is a health educator and author with more than twenty years of experience in nutrition, mind-body health, and functional medicine. Dr. Minich holds Master's and Doctorate degrees in nutrition and has lectured extensively throughout the world on health topics, teaching patients and health professionals about health. She is a Fellow of the American College of Nutrition, a Certified Nutrition Specialist, and a Certified Functional Medicine Practitioner. Her passion is bringing forth a colorful whole-self approach to nourishment called Whole Detox and bridging the gaps between science, soul, and art in medicine.