Speaker Schedule for Saturday, May 18
Saturday, May 18: 9:00-10:30am | Breakout Session #3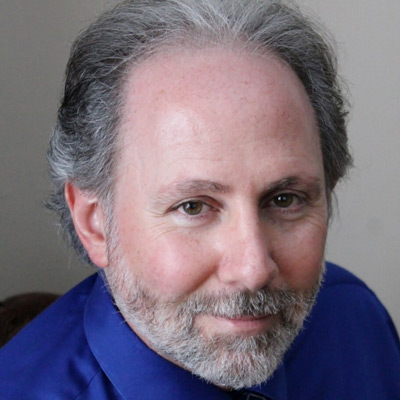 Thyroid Hormones and Neuroplasticity: Integrative Medicine Approach to Thyroid Disorders
with Wayne L. Sodano, DC, DABCI, DACBN, CFMP, BCTN
Session Description
Neuroplasticity is generally defined as the ability of the brain to institute long-term changes to its synaptic or cellular structure as a response to external stimuli. A major factor in both developmental and adult neuroplasticity is the thyroid hormones. The main focus of this course is on the integrative medicine approach to thyroid disorders. Aside from the discussion about the adverse effects of thyroid hormone imbalance on neuroplasticity, the following topics will be discussed: Overview of potential contributing factors to thyroid dysfunction; Laboratory testing for environmental toxins; the thyroid-adrenal connection; thyroid disorders; laboratory diagnosis of thyroid disorders; integrative medicine approach to hypo- and hyperthyroidism.
About Wayne
Dr. Wayne L. Sodano is a Board Certified Chiropractic Internist, Diplomate of the American Clinical Board of Nutrition, and Certified Functional Medicine Practitioner who has practiced and taught post graduate programs since 2005. He is a former instructor with the American Board of Chiropractic Internists, currently dedicates his time to research and development in the areas of integrative and functional medicine, and teaches distance learning and live post graduate programs nationwide and internationally. He is the director of medical education for the College of Integrative Medicine in addition to serving as the Director of Clinical Support and Education for Evexia Diagnostics, a professional laboratory and diagnostic services company that also offers a multitude of services to physicians.
Saturday, May 18: 9:00-10:30am | Breakout Session #3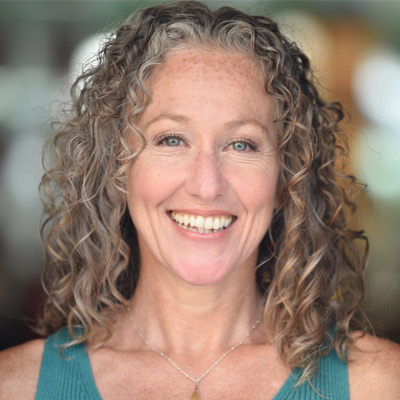 Using Culinary Herbs as Medicine
with Andrea Beaman
Session Description
Most people have no idea the amount of ancient healing medicine that is sitting idle in their kitchen right now. If you and/or your clients have a spice rack, you have access to a wide variety of healing constituents to use for many ailments. In this highly engaging (and delicious) presentation, you will discover how to calm the digestive system, enhance absorption of nutrients, promote circulation, boost immunity, and inhibit the growth of bad bacteria. All of this medicine and more can be accessed through time-tested recipes when using the correct herbs and spices.
About Andrea
Andrea Beaman is a Natural Foods Chef, holistic health coach and herbalist, who educates people how to heal and prevent disease using ancient wisdom, and food and herbs as medicine.
Andrea is recognized as one of the top 100 Most Influential People in Health and Fitness, received the Award For Excellence in Health Supportive Food Education from the Natural Gourmet Institute for Food and Health, and the Health Leadership Award from the Institute for Integrative Nutrition.
As a teacher/speaker, Andrea inspires audiences to take action on their health through engaging cooking demos and online programs that reach students and clients around the world –  www.AndreaBeaman.com
Saturday, May 18: 11:00am-12:30pm | Breakout Session #4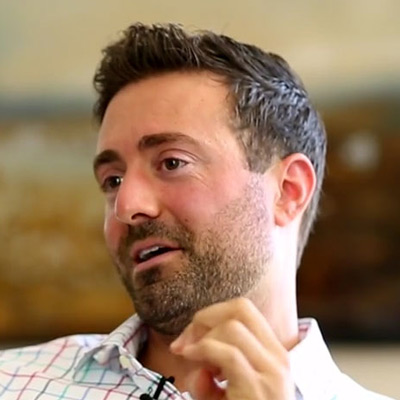 Gut Dysbiosis, Immune Activation and Histamine Intolerance – Untangling the Web
with Michael Ruscio, DC
Session Description
GI tract dysbiosis, immune activation and histamine intolerance exist in an interconnected web resulting in patients with multi-system symptomatic presentation. While reaching for a presumed diagnosis of MCAS may be temping in theory, many of these patients can achieve substantial improvement with the appropriate series of natural interventions.
Dietary aspects of the optimal therapeutic approach can be counterintuitive. For example, published data has shown a low FODMAP diet can result in an 8-fold decrease in serum histamine. However, a low FODMAP diet may reduce seemingly healthy foods. Additionally, the impact of probiotics on histamine is often overcomplicated when attempting to use non-histamine-producing strains. This discounts the net effect a given probiotic may have on one's histamine production. Speculatively, a probiotic that is pro-histamine but simultaneously able to decontaminate the small bowel of SIBO (also published) may result in a net anti-histamine effect.
While some of the science here is still preliminary, this talk will attempt to provide progressive, yet evidence based recommendations for using diet, lifestyle, environment, probiotics, anti-bacterial treatment and OTC medications in the management of gut dysbiosis, immune activation and histamine intolerance.
About Michael
Michael Ruscio is a doctor, clinical researcher and best-selling author whose practical ideas on healing chronic illness have made him an influential voice in functional and alternative medicine.  His work has been published in peer-reviewed medical journals and he speaks at integrative medical conferences across the globe. Dr. Ruscio also runs an influential website and podcast at DrRusio.com, as well as his clinical practice located in northern California.
Saturday, May 18: 11:00am-12:30pm | Breakout Session #4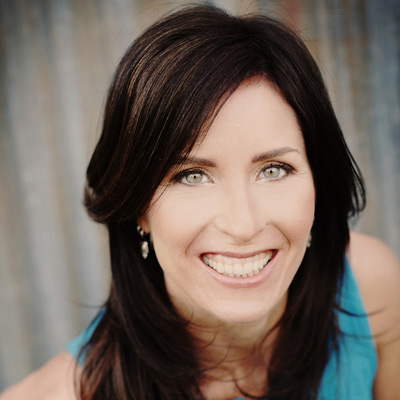 How to Create and Sell Packages and Programs to Multiply Your Income and Improve Client Results
with Julia Zaslow, NC
Session Description
Nutrition professionals often complain of client attrition or "drop-out"—where clients return for only a limited number of follow-up visits, or none at all. This negatively impacts practice income and client results. The solution? Offer packages and programs where clients commit to work with you for a defined number of sessions or period of time. Not only does this boost your bottom line—often dramatically—but it also improves the client experience and leads to better outcomes. It's a win-win, and something every nutrition professional should consider implementing in their practice. In this presentation, you'll learn how to create and sell packages and programs for maximum impact. Topics include how to structure and price your programs; how to communicate the value of what you do to avoid client sticker-shock; and how to enroll clients into your programs in an authentic way without feeling sales-y or slimy.
About Julia
Julia Zaslow, NC is a marketing and sales coach who helps health and wellness practitioners increase profits and build a business they love. Her expertise is helping health professionals identify the business model best suited to their lifestyle and income goals, and then laying out a streamlined strategy for accomplishing those goals quickly.
Julia is the creator of Actualize Academy, an 8-week course for wellness professionals who want to build a profitable virtual business that gives them more freedom, flexibility and joy. She is the co-creator of The Prosperous Practitioner Summit, an online interview series that offers a behind-the-scenes look at how over 40 health professionals have found success and fulfillment.
Saturday, May 18: 2:00-3:30pm | Breakout Session #5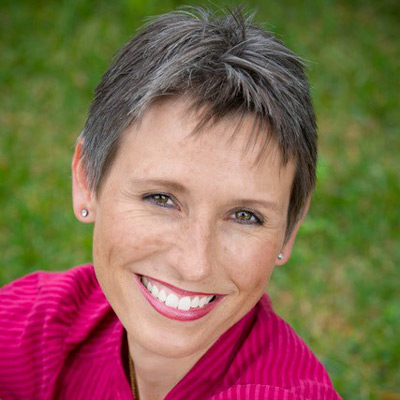 Clarifying Cancer Diets – A Comparative Review of Trending Cancer Diets and Practical Tools to Personalize these to each Client
with Kirstin Nussgruber CNC, EMB
Session Description
Whether or not you specialize in dealing with cancer patients, as a holistic nutritionist you will inevitably find yourself confronted with a growing number of patients in your practice being diagnosed with cancer and requiring your expert guidance in navigating their way through the maze of often confusing and contradictory, nutritional approaches.
Cancer Diets are meant to concentrate on specific cancer-fighting nutrients, reduce oxidative stress and inflammation, improve the overall quality of life and ensure that a cancer patient remains adequately nourished while often struggling with debilitating and lingering treatment side effects, such as nutrient depletion and cachexia.
Dealing with a cancer patient's nutritional needs raises many questions: Which cancer diet is best for that person, or for that phase in their cancer journey? Can these diets be viewed as trends, or does each have a specific role to play in an increasingly personalized cancer care approach? How can we best tailor our support to make it as individualized as possible? What are the common issues most cancer patients struggle with when being asked to follow a certain dietary approach whilst simultaneously fighting cancer?
Let's tackle these common questions with a critical look at the ketogenic, vegetarian, macrobiotic, juicing and fasting diets, from an evidence-based as well as practical perspective.
About Kirstin
A cancer nutrition expert, author and speaker, Kirstin is passionate about helping people get out of cancer overwhelm by teaching them how to reclaim their lives. A two-times cancer survivor herself she learnt first hand the importance of an integrative and functional medicine approach to one's health to facilitate true healing. She offers personalized mentoring packages to private clients and in collaboration with functional medicine practitioners.
Kirstin is the bestselling author of Confessions of a Cancer Conqueror – My 5 Step Process to Transform Your Relationship with Cancer and creator of First Steps to Take Control of Your Cancer Care, an online self-help program for people looking for an evidence-based start to their healing journey.
Kirstin shares her inspiring blogs and self-created recipes at www.kirstinscancercare.com, and is part of the Chilkov Clinic as well as the team at Valley Integrative Pharmacy.
Saturday, May 18: 2:00-3:30pm | Breakout Session #5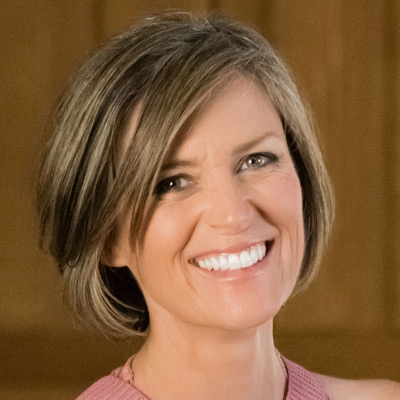 Kitchen Alchemy–The Power of Ancestral Methods to Transform Foods for Dietary Diversity and Nutrient Bioavailability
with Sarica Cernohous, DACM, MSTOM, BSBA, LAc
Session Description
Bone broth.  Yogurt.  Sauerkraut.  Kombucha.  These and other popular foods and drinks have taken the left-of-center practices of traditional food preparation methods and have brought them into the spotlight of super food-status.  But why?  Join Dr. Cernohous as she explores some of the research behind these nutritional powerhouses, helping you better understand why–and how they can benefit your clients in their wellness journey.
About Sarica
Dr. Sarica Cernohous is a practitioner of Acupuncture and Chinese Medicine, using Japanese-style methods, LED light therapy and herbal medicine in her private practice.  She is the author of the importance and practical application of traditional food preparation techniques, The Funky Kitchen, and its accompanying online course, "Fresh, Fun and Flavorful in The Funky Kitchen", and is a coach for Metabolic Balance of Germany, from which she has crafted a personalized weight-optimization and lifestyle program, The LAPIS Method. Since 2011 she has been sharing recipes and health articles on her website, NaturallyLivingToday.com.  Sarica is a board member for the National Association of Nutrition Professionals (NANP), and resides with her family in northern Arizona.