Speaker Schedule for Friday, May 17
Friday, May 17: 9:15-10:45am | Opening Session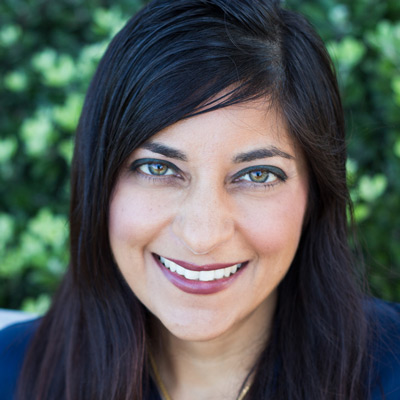 Biofield Science: Healing and Human Potential Throughout the Ages
with Shamini Jain, PhD
Session Description
How does consciousness catalyze healing?  What does this science really say about how we can not only heal ourselves, but others?
In this talk, Dr. Shamini Jain, President and CEO of the Consciousness and Healing Initiative, takes us on a journey through cutting-edge, published research in psychoneuroimmunology, biofield science, and collective consciousness – to help us discover how science and spirituality are currently joining to help us truly discover the power of human healing potential. Dr. Jain will also explore with the audience, through practical, fun exercises, how we can augment our own healing as well as the healing of others. No previous background is necessary to enjoy this talk. Come with an open mind and heart, and ready to enjoy experiencing your healing potential!
Watch the video below to view a sneak peek at this session.
About Shamini
Shamini Jain, Ph.D.
Founder and CEO

, Consciousness and Healing Initiative
Assistant Professor, Psychiatry, UC San Diego
Shamini Jain is a clinical psychologist, scientist, and social entrepreneur. She is the President and CEO of the Consciousness and Healing Initiative (CHI), a collaborative accelerator that forwards the science and practice of healing. She is also an Assistant Professor in the Department of Psychiatry at UC San Diego.
Dr. Jain obtained her B.A. in Neuroscience and Behavior from Columbia University, and her Ph.D. degree from the SDSU/UC San Diego Joint Doctoral Program in Clinical Psychology, with a research focus in psychoneuroimmunology. She conducted her clinical residency at the La Jolla VA Hospital/UC San Diego, and her post-doctoral fellowship at UCLA's Division of Cancer Prevention and Control Research. She is also a student of Rev. Rosalyn Bruyere in the healing arts.
Dr. Jain has published studies and received awards in the areas of psychoneuroimmunology, integrative medicine, and biofield healing. Dr. Jain regularly speaks on the art and science of healing, in diverse venues including NATO, TEDx, major universities, and health-related conferences and corporations. She also contributes as an author on these topics in online blogs for Huffington Post, The Times of India, and Fulfillment Daily. More info at www.shaminijain.com and https://www.chi.is.
Friday, May 17: 1:45-3:15pm | Breakout Session #1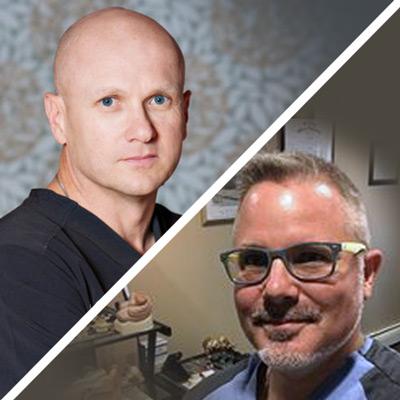 Organophosphates as it relates to Diseases of Our Culture, should we prevent, treat or focus on optimizing health?
with Oscar Coetzee, PhD, DCN and Steven Lindner, DC, MSACN, CNS
Session Description
Dr. Lindner and Dr. Coetzee are two dynamic educators that will be discussing glyphosate toxicity and its impact on human health. They will walk you through its history, agricultural uses, how it affects GI health, immune integrity and its impact on psychology.
They will also discuss its mechanism of actions, symptoms of exposure, chelation effects, how it impairs detoxification and how to best prepare our communities in being proactive in handling this toxin.
The information presented in this entertaining lecture can be used in your offices immediately.
About Oscar and Steven
Oscar Coetzee, PhD, DCN
Dr. Oscar Coetzee received his master's degree in Clinical Nutrition from the University of Bridgeport and then the Doctor of Clinical Nutrition Degree from Maryland University of Integrative Health. Dr. Coetzee began his professional career at Fair Oaks Hospital in Summit, N.J., where he served as a drug counselor, suicide intervention advisor, and co-dependency specialist for two years. In 2006, Dr. Coetzee joined forces with Dr. James Proodian at Natural Healthcare Center in Long Branch, N.J., where he currently serves as the Nutrition Department's Clinical Director.
Dr. Lindner is a Doctor of Chiropractic for over 23 years and teaching just as long. He has an MS in nutrition and is a CNS.  His focus is on optimizing human performance with nutrition, exercise and chiropractic with a neurological focus.
Steven Lindner, DC, MSACN, CNS
Dr. Lindner is the Assistant Director for online learning for the Nutrition Institute at the University of Bridgeport.
Dr. Lindner is also an associate professor for UB teaching Anatomy and Physiology for the Nutritionist, Vitamins and Minerals, Pathophysiology and the Virtual Clinic. He is also an Associate Professor at Nassau Community College and Adelphi University.
Dr. Lindner played an integral role in designing the worlds first "Virtual Clinic" for the University of Bridgeport in 2013. In the Virtual Clinic Dr. Lindner teaches the science and art of the nutritional physical exam, anthropometrics, personality typing and how to run a motivational interview.
Friday, May 17: 1:45-3:15pm | Breakout Session #1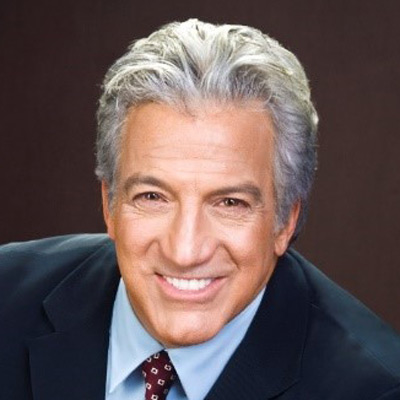 Understanding the Oral Microbiome and its Essential Role in Nutrition, Health, Inflammation and Disease
with Gerald P. Curatola, DDS
Session Description
The Human Microbiome Project has redefined our relationship with our microbial composition, and its role in regulating health and disease in the human body. The Oral Microbiome performs vital functions for both oral and systemic health. The role of nutrition, toxicity, stress and lifestyle all affect the balance of this essential ecosystem resulting in the body's largest source of chronic low-grade inflammation.
This presentation will explore: 1. the bioregulatory and self-healing mechanisms of this intelligent system, 2. the effects of dysbiosis on systemic health, 3. the role that nutrition plays in "microbial homeostasis" 4. the problems with many past and current approaches in oral care and 5. what therapies support a healthy mouth and body in light of this revolutionary new knowledge.
About Gerald
Dr. Gerry Curatola is a renowned biologic restorative dentist and the founder of Rejuvenation Dentistry®, a multi-specialty integrative dental practice in New York City. Dr. Curatola is the Executive Director of Bioregulatory Dentistry for the American Center for Bioregulatory Medicine and Dentistry (ABCMD) in Providence, Rhode Island, and Adjunct Clinical Associate Professor at New York University College of Dentistry. He is listed in the Guide to America's Top Dentists, the Leading Physicians of the World, and Top Dentists of New York. Dr. Curatola's new book, The Mouth-Body Connection explores the bi-directional relationship behind oral health and systemic wellness.
Friday, May 17: 3:45-5:15pm | Breakout Session #2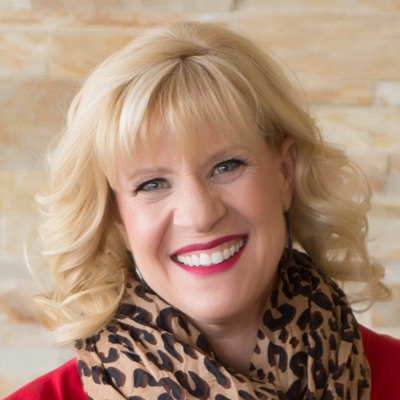 7 Legal Steps to Protect Your Holistic Practice (That Are Also Good for Your Soul)
with Lisa Fraley, JD
Session Description
Many holistic practitioners hold back because they don't feel safe and secure enough on the legal front. What if I told you that there are 7 easy legal steps that help you go from feeling stuck and scared to confident and empowered knowing how to protect your practice?
In this talk, you'll learn:
7 easy legal steps that most holistic practitioners need as their business grows online – and when to take each one
How each step aligns with one of the 7 chakras and why that's important to having a successful practice
What legal steps to take now (and what can wait) so you don't have to worry about doing something wrong, getting in trouble, or missing key steps
After this presentation, you'll know how to keep your income, content and brand safe as you expand your presence online.
About Lisa
Lisa Fraley, JD, is an Attorney, Legal Coach®, Speaker and #1 Best-Selling Author of Easy Legal Steps…That are Also Good for Your Soul. She's the host of the "Legally Enlightened" podcast on iTunes and a frequent legal expert on over 250 webinars and podcasts, including top-ranked "Entrepreneur on Fire".
As a Holistic Lawyer®, Lisa blends legal expertise and caring health & life coaching skills to help heart-centered entrepreneurs protect their businesses and brands with contracts, disclaimers, trademarks and more. She shares her "Legal Love" through DIY legal templates and1:1 services and is known for aligning legal steps with the chakras.
Friday, May 17: 3:45-5:15pm | Breakout Session #2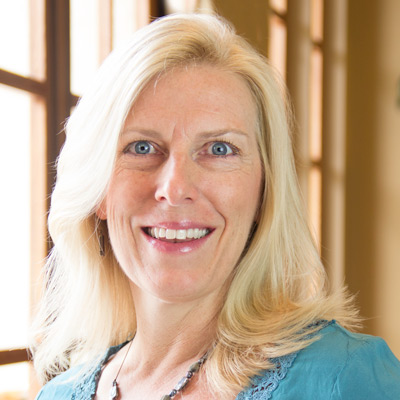 Nutritionists, Get Credentialed and Collaborate: It Takes a Village!
with Cathy Eason, BS, LMT, NTP, BCHN™
Session Description
Holistic nutrition professionals working alone often struggle – undervalued, underpaid and over-extended, solo providers are at risk of quick burnout and business failure. Today's client concerns are a complicated milieu of signs and symptoms which nutrition alone is not enough to address, especially when clients can't see the value of your nutrition-related care.  Come stoke the fires of passion which brought you here, learn effective strategies to increase your value to clients and colleagues including achieving Board Certification in Holistic Nutrition, and brainstorm all the collaborative ways you can join a community- based healing system of your dreams in creating abundance for all!
About Cathy
Cathy Eason is a Nutritional Therapy Practitioner and Licensed Massage Therapist in Portland, Oregon. She is the founder of Open Door Healing™, a collaborative health collective, an educator, writer, public lecturer, and practitioner mentor. A self-described 'education junkie', Cathy is most aligned as a Certified GAPS Practitioner, Certified AIP Coach, and Certified Food & Spirit Practitioner. Cathy enjoys sharing her passion for education and understanding of "the big picture" with a wide variety of holistic health circles, working to create healthy communities through good food, deeper questioning of life's many challenges, and collaborative connections full of laughter and creativity.